With inflation topping nearly 8% around the world, global citizens continue to reel from the effects of the pandemic, the supply chain woes, and rising prices. Nowhere is the price increase felt more acutely than at the gas pump. But while the European countries have developed specific plans to bolster their common citizens during these economic troubles, the Biden Administration has taken a more lackadaisical approach that is truly hurting the U.S. citizens.
Pain at the Pump
Inflation has affected everything from the cost of bananas to the cost of lumber, but nowhere is the pinch felt more sharply than at the gas pump. The cost of gasoline is rising exponentially in the United States, with California drivers paying the most of any driver, "an average of $6.21 a gallon as of June 2, compared with the national average of $4.71 a gallon," according to AAA.
The current news is not forecasting a positive trend, either. JPMorgan recently opined that the national average for gas could top $6 a gallon by August.
"Even before Russia attacked Ukraine, we were seeing the production of oil lagging. Producers in the United States are reporting they're having a hard time getting workers to come back to the oil fields," Borenstein said. "They're having supply-chain problems with parts and equipment."
So, what is the U.S. doing about this crisis? So far, not much has been done to stop the bleeding out of their wallets.
European Responses to Inflation
Interestingly, the European countries are in the same boat for inflation and rising fuel prices, but almost across the board, the governments of these countries are making strides to help the people. Almost every country in Europe (excluding Bulgaria and Hungary) has instituted measures to help the most downtrodden in their countries deal with the personal difficulties brought about by inflation.
With inflation rising to 7.9% in May, the German government instituted a clearcut way to help its citizens with the burgeoning petrol prices. German citizens can purchase transport tickets for nine Euros, and the tickets will cover transport across Germany. This gives citizens a cost-effective way to get to work, and move about the country.
Other countries have come up with a myriad of ways to help.  "In Belgium, some people were entitled to an €80 energy voucher(1); in the Czech Republic, two minimum social benefits were increased by 10%; Greece paid a €200 allowance to pensioners with a small pension; and a payment of €15 to €20 per month for 150,000 vulnerable households has been introduced in Lithuania until the end of 2022." Countries such as Cyprus and Portugal have cut taxes so that the most vulnerable families could have the extra money in their pockets.
What Are We Waiting For?
As for the United States, their response to rapidly rising inflation has been a non-response, and some experts say that the creation of Biden's $1.9T American Rescue Plan implemented in 2021 exacerbated the inflation problem.
"I think we can say with certainty that we would have less inflation and fewer problems that we need to solve right now if the American Rescue Plan had been optimally sized," said Wendy Edelberg, a senior fellow in economic studies at the Brookings Institution.
Because the United States offered more stimulus than their European counterparts, they are seeing more core inflation. Core inflation excludes the often-volatile food and energy prices and offers a more reasonable sense of prices in a country.
Unlike his European counterparts, the response of Biden to the inflationary crisis has been to ride out the storm rather than offer tangible aid to the country's vulnerable population. It has taken until the very end of May for Biden to move on the topic, and acknowledge the severity of the issue, grumbling to White House officials that his administration has not done enough to stop inflation.
Last week Biden appeared in the Oval Office with Treasury Secretary Janet L. Yellen,  saying that he has a  "laser focus" on addressing inflation. "My top priority … is addressing inflation in order to transition from a historic recovery to a steady growth that works for American families," Biden said.
Biden's Build Back Better campaign was poised to help in the fight against inflation but fell apart under opposition last December. The White House has yet to find a suitable response to inflation, although they are pointing to their  "actions to improve supply chain bottlenecks and its investments through the bipartisan infrastructure bill." This is simply not enough.
The U.S.' non-response is creating more trouble for the U.S. citizens, without acknowledging what inflation has been doing to their wallets. Although already behind, the Biden administration needs to create an action plan to get the citizens out of this hole before the problem gets worse.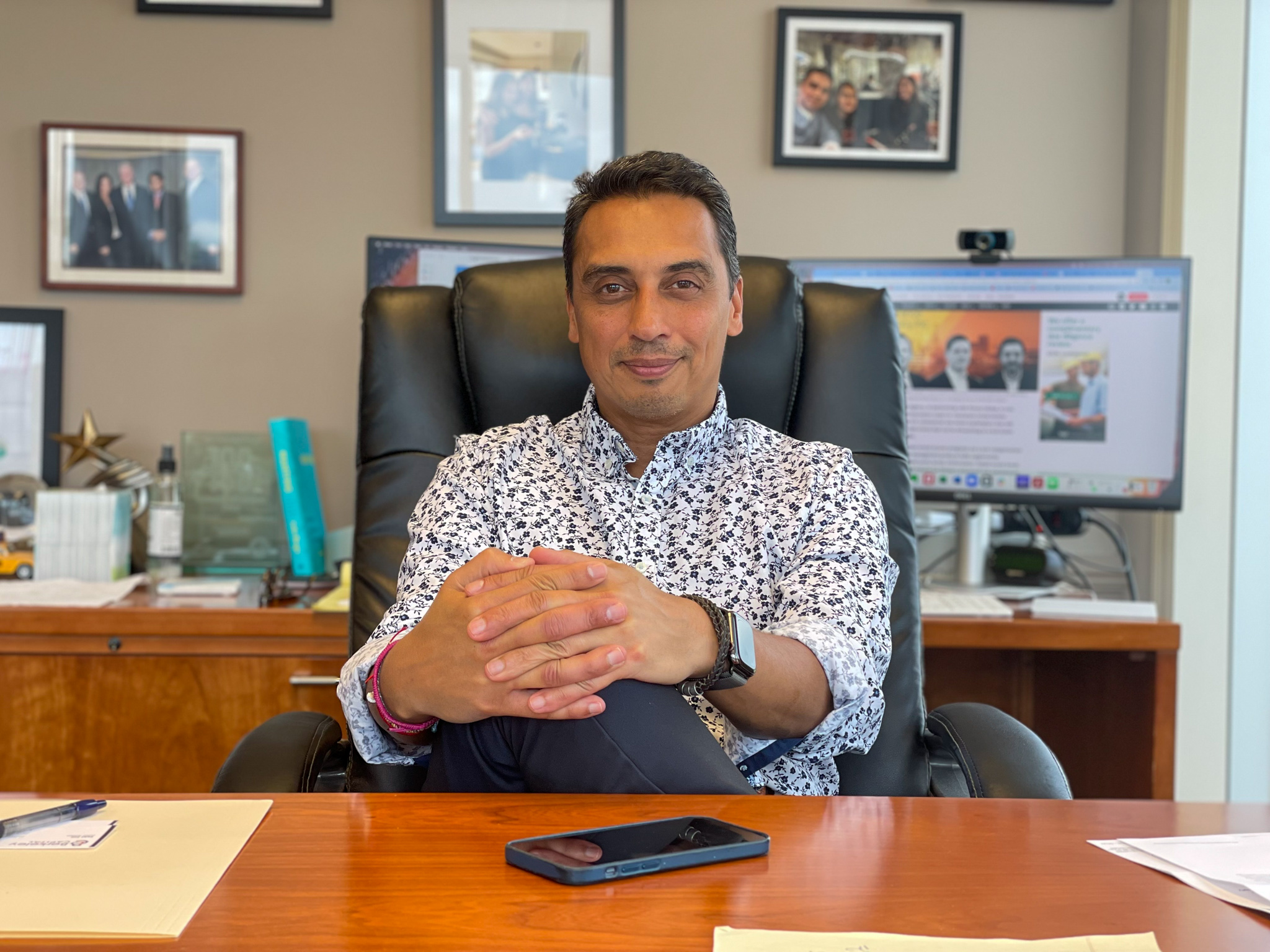 I like to spend my time giving back with organizations that focus on mentoring aspiring entrepreneurs. I have supported after school programs that focus on entrepreneurial and global initiatives in local primary schools. I recently extended my mentoring to include students at Case Western Reserve University.